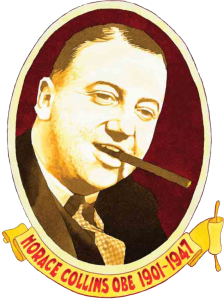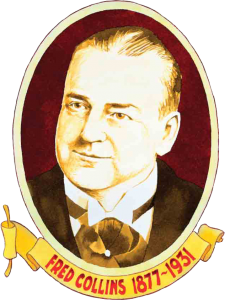 Throughout the early years of the 20th century the theatres and music halls of Scotland were the places that brought light, laughter and colour into the lives of the average working man and his family. Before cinema began to take hold in the 1930's, Music Hall, variety acts and pantomime reigned supreme. The Glasgow of those days was quite different to now. It was an industrial city – oily, dirty and grim – yet with a large working-class population eager to be entertained but not able to pay 'fancy' prices.
Every town and city in the country could, in those days, support at least one if not several venues where variety shows could be enjoyed. The city of Glasgow, where our story centres, had a wealth of well known and patronised venues. These palaces of light added much to the thrill of live entertainment with their handsome facades and elaborate interior decor. Early audiences would listen to a full complement of musicians in the orchestra pit which augmented the lavishly staged productions. In the 1930's and 40's when the degree of comfort had improved tremendously from the very early music halls, nothing could compare with the thrill of arriving at these imposing theatres and savouring the atmosphere. In those days people would leave their fireside and go out to seek their entertainment. There was a sense of occasion and Scottish people made a conscious, and determined effort to get out of their every day austere environments for an evening at the theatre and once their spirits had been lifted it made the late night walk home through darkened streets feel not quite so bad.
Such then was the picture but our story is not of the stars that trod the boards seeking fame and sometimes
fortune. Our story is about two men, Fred and Horace Collins who through their skills and abilities as impresarios,
theatre owners and variety agents became first and foremost in this field in Scotland. These men did much to provide the framework from which the artistes flourished. They gave countless stars the opportunities to shine and did much to put Scotland in the forefront of variety entertainment. This is the story of the Collins Theatrical Empire in Scotland which spanned a period in excess of sixty years. Founded by Fred Collins, consolidated by his son, Horace who reigned supreme through the decades of the thirties and forties until it faded away in the fifties with his grandson Randle, bringing down the final curtain.
The Collins family hopes this record may be of use to young people studying the history of theatre in Great Britain and be of even more interest to those who are old enough to remember.